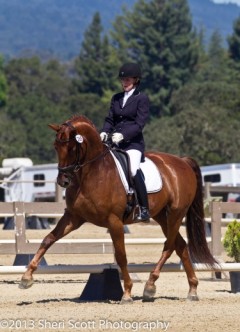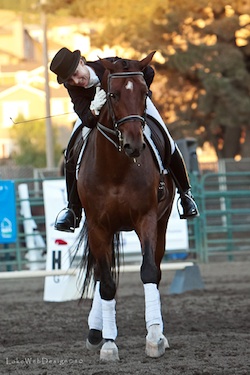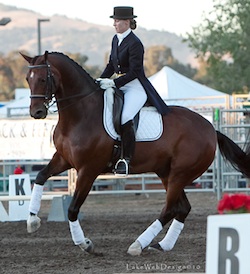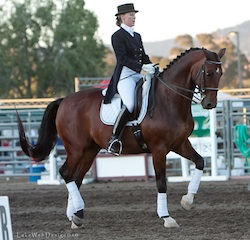 Photo Credit: Lake Web Dressage
Tanya & Divinity 3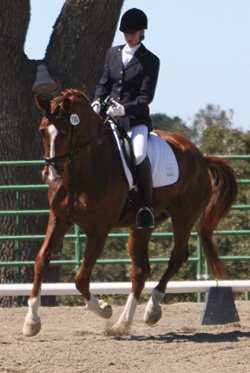 Tanya & Frederik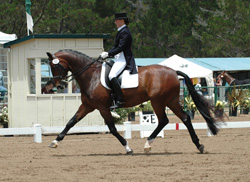 Tanya & Divinity 3
Highlights of Tanya's Competitive Career
These competitive achievements earned on horses developed and trained up the levels by Tanya Vik. 
2017 New horse in development……
2016 Multiple 70+% scores at PSG and I-1
2014 Ranked 3rd in qualifying for PSG Developing Horse
2014 CDS HOY PSG-6th place
2013 Champion 4th level American Hanoverian Society
2013 Reserve Champion USDF Region 7 4th level
2013 Ranked 6th in the country at 4th level
2012 Champion USDF Region 7 3rd level
2012 Champion 3rd Level American Hanoverian Society
2012 Ranked 3rd in the country at 3rd Level
2011 USDF Region 7 2nd level 3rd place
2010 Grand Prix Reserve Champion American Hanoverian Society
2009 Grand Prix CDS HOY 4t place - USDF Region 7 3rdplace
Developing Rider List for the USET 2008 and 2009
2007 National I-1 Championships, Gladstone, NJ
2007 USDF Region 7 I-1 Freestyle Champion
2007 CDS HOY Reserve Champion I-1
2006 DG Bar HP PSG Champion
2006 DG Bar HP I-1 Reserve Champion
2006 Pebble Beach CDI PSG Reserve Champion
2006 Pebble Beach CDI I-1 3rd Place
2006 Pebble Beach Open Show I-1 Highpoint
2005 USDF Region 7 I-1 Champion
See centerlinescores.com for complete competitive history
Tanya and……
Do you have a special horse to fill this space? 
Tanya would love to turn your horse into a champion!!